This website will give you a look inside our car ownership history and which cars we currently have in our collection.
We want to share our fascination for cars, what makes them special. Their design, their technology, their life style, culture or history. We have a special love for Italian cars which started for us both with having a small little Fiat, a 500 L and a 126. Nowadays we have thing for Alfa Romeo.
We are two petrol-heads (Jan & Yvo) from the Netherlands, Eindhoven and we share the car passion. We have a background in car technique and design, that means we have to best combination to find and collect the most special iconic cars.
What we like the most is to search and find that special rare car and make it look excellent again but with maintaining some patina characteristics.
Cars that are in our collection are:
– in a excellent condition, bodywork, interior.
– have a special engine type.
– are specially equipped.
– are somehow iconic.
After we have bought a car it always gets a full inspection, maintenance and treatment which means:
– all the fluids will be renewed when needed.
– the braking system will be checked and cleaned.
– the engine will be checked if parts have to be replaced.
– the fuel system will be checked and cleaned.
– tyres will be renewed when needed.
– rust prevention will be added.
– it gets a extensive bodywork cleaning.
Ottimo Classics – excellent iconic cars –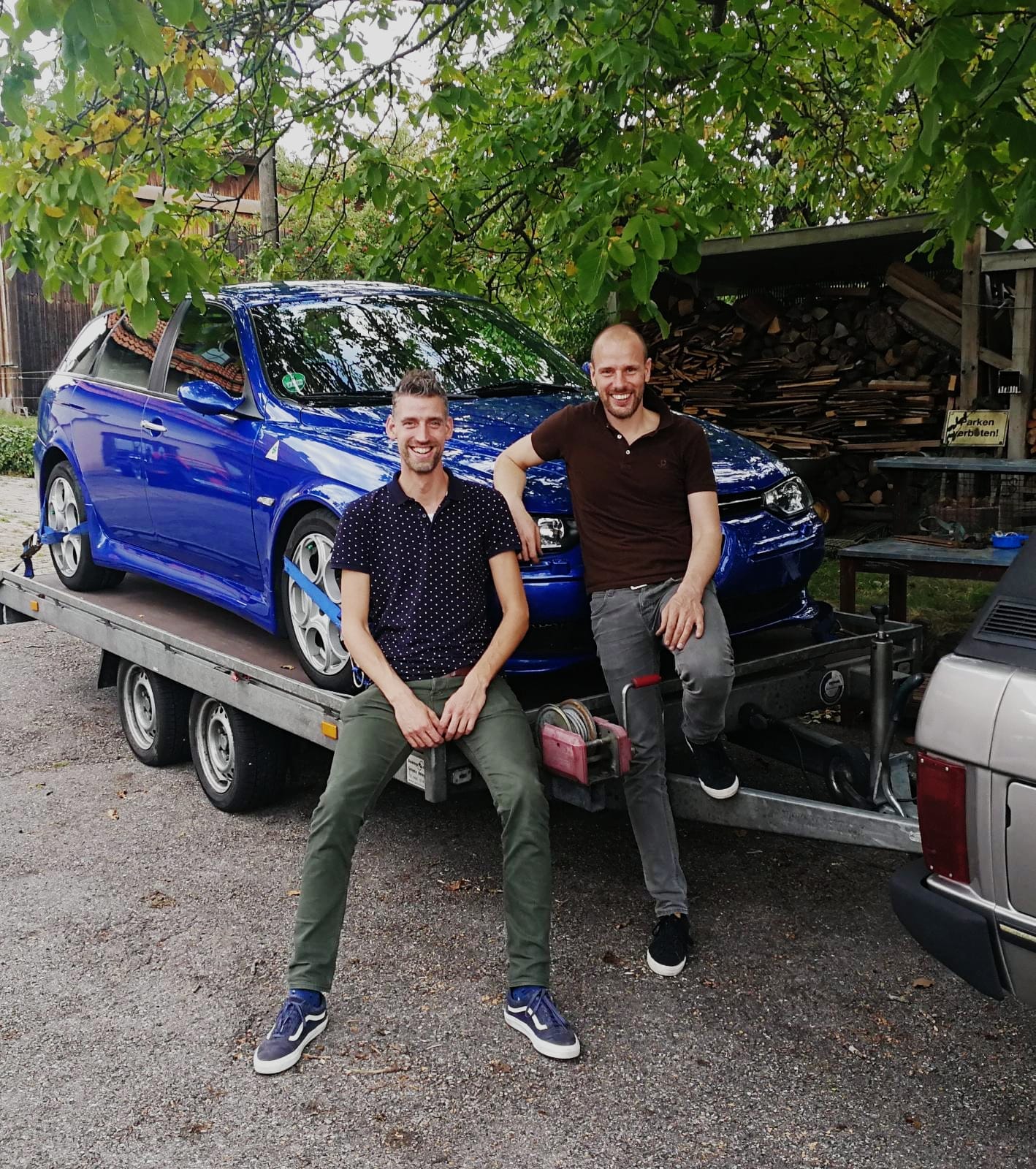 Jan (left) and Yvo (right)